banner01

banner02

banner03

banner04

The Monument to the Battle of the Nations
This giant monument built based on designs by Bruno Schmitz is impressive because of its crypt decorated with warriors, the colossal statues towering up almost ten metres in the Hall of Fame and the 68 m high dome with the equestrian relief. The route through the foundation area of the gigantic monument provides fascinating insights into the monumental substructure of the building, a prime example of modern civil engineering from the early days of concrete construction.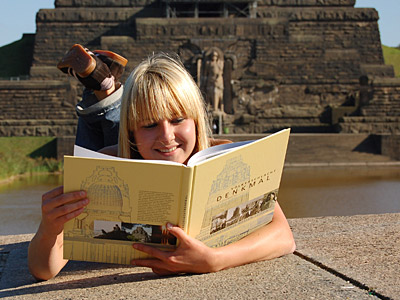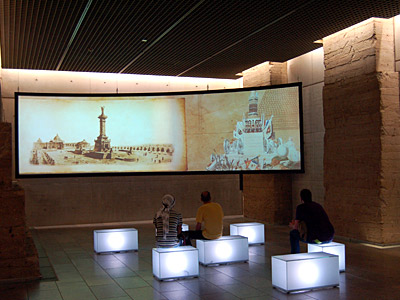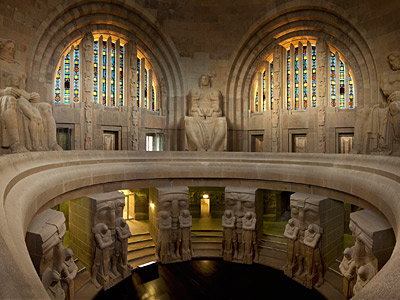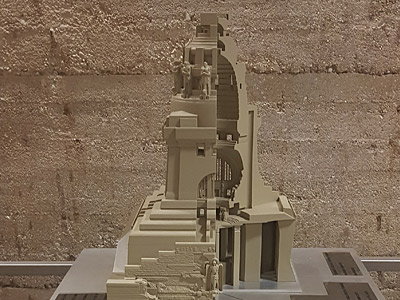 Several viewpoints at different levels up to the top platform at a height of 91 metres provide a magnificent panoramic view of Leipzig and its surroundings. Passenger lifts lead up to the top exterior gallery at a height of 58 metres.
A tactile guiding system and a tactile model (on a 1:100 scale) are available. Our tactile guiding system takes you from the footpath to the park area and the central information point at the foundation level. The routing within the monument is supplemented by information in Braille on the handrails. A 91-centimetre-high, true-to-scale, detailed tactile model is there to help blind and visually impaired visitors to get to know and explore the monument. With the exception of registered guide dogs, dogs are not permitted in the monument.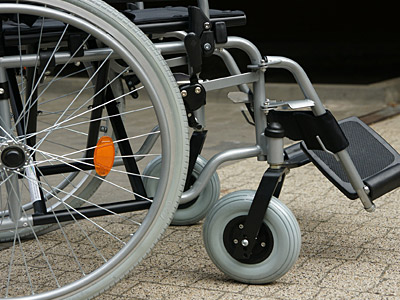 Access to the park and to the monument is barrier-free for wheel-chair users. Lifts take you to the interior gallery at a height of 47 metres. Wheel-chair users can enjoy the marvellous panorama view there through glazed window areas.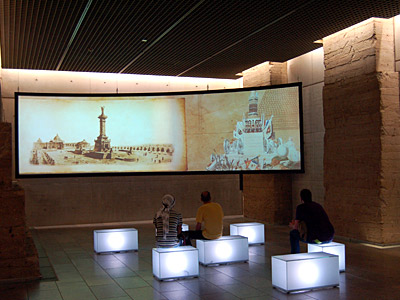 Use the possibility to get to know the monument in the framework of an individual tour. Tours and audio guides are offered in various languages.
Subject-specific tours on the Battle of the Nations, the architectural and conceptual history of the monument, its political career in the 20th century, on art-history aspects – or simply as an introductory tour – can be booked.
The special acoustic conditions of the magnificent domed hall turn the regular concert events into an unforgettable experience. During the concert events, the viewing platform is not accessible.
… a public tour in German language takes place.